Welcome aboard USS LST 393
Walk where heroes walked, right in downtown Muskegon! History jumps out at you from every deck and every corner. Discover LST 393's outstanding wartime record as you tour a nationally renowned veterans museum with artifacts and displays honoring those who served America and fought for the freedoms we enjoy today.
USS LST 393 Veterans Museum is now closed for the winter. The ship will reopen for tours May 2, 2015.

USS LST 393 is a D-Day veteran. But she doesn't look like it.
The historic warship, now a veterans museum in downtown Muskegon, Mich., was at Normandy on June 6, 1944. She was there with many of her identical sisters, all LSTs painted Navy gray. It's time for her to be painted "D-Day gray" again.
The museum's board of directors has started a fund drive to raise the $30,000 necessary to repaint LST 393. She's presently painted in a "Pacific Jungle Camouflage" scheme, which was her last war paint. That paint job is now more than seven years old and showing its age.
It is hoped that she can be back looking like her old self by the 71st D-Day anniversary, June 6, 2015. To help, contact USS LST 393 Veterans Museum at 760 Mart Street, Muskegon, Mich, 49440 or call 231-730-1477. You can also go to the Internet "CrowdFunding" site Indiegogo »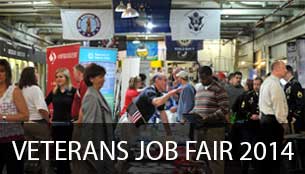 The 2014 USS LST 393 Veterans Job Fair May 16 was a rousing success, with more than more than 90 employers and about 400 job-seekers on board. The annual event helped find jobs for many.
LST 393 Veterans Museum honored America's veterans during Armed Forces Day memorial celebrations May 17 with a medal presentation by U.S. Rep Bill Huizenga, patriotic music and a flyby by historic aircraft.

Read More »
---
Your source for the latest information on special events aboard the LST 393… Read more »

History will come alive for you as you take a fascinating tour of this historic ship … Read more »

Read more about LST 393's war record and the importance of LSTs in World War II … Read more »
---
Latest News
USS LST 393 passed one of its most rigorous inspections this weekend with flying colors. Cdr. G. Wayne Hessemer, USNR (Ret.), former captain of two LSTs, came aboard... Read more »
MUSKEGON, MI (MLIVE) - Prom 2014: World War II ship provides unique venue for Muskegon Catholic Central Read more »
View all news
Take home a unique souvenir from the gift shop … Read more »

LST 393 is a unique and historic facility ready to host your next social, corporate, or special event … Read more »

Contact the museum curator or ask a question about an upcoming visit to LST 393 … Read more »
---

Trip Advisor Reviews